Monthly Archives: "
December 2017

"
– The Christmas gift that both inspires and impresses.
The books draw you and your dear ones into a beautiful world of Nordic architecture made by renowned architects. Archipress M is this Christmas ready with two new books, News in Nordic Architecture and Cool nordiske boliger. Visit the bookshop for more information.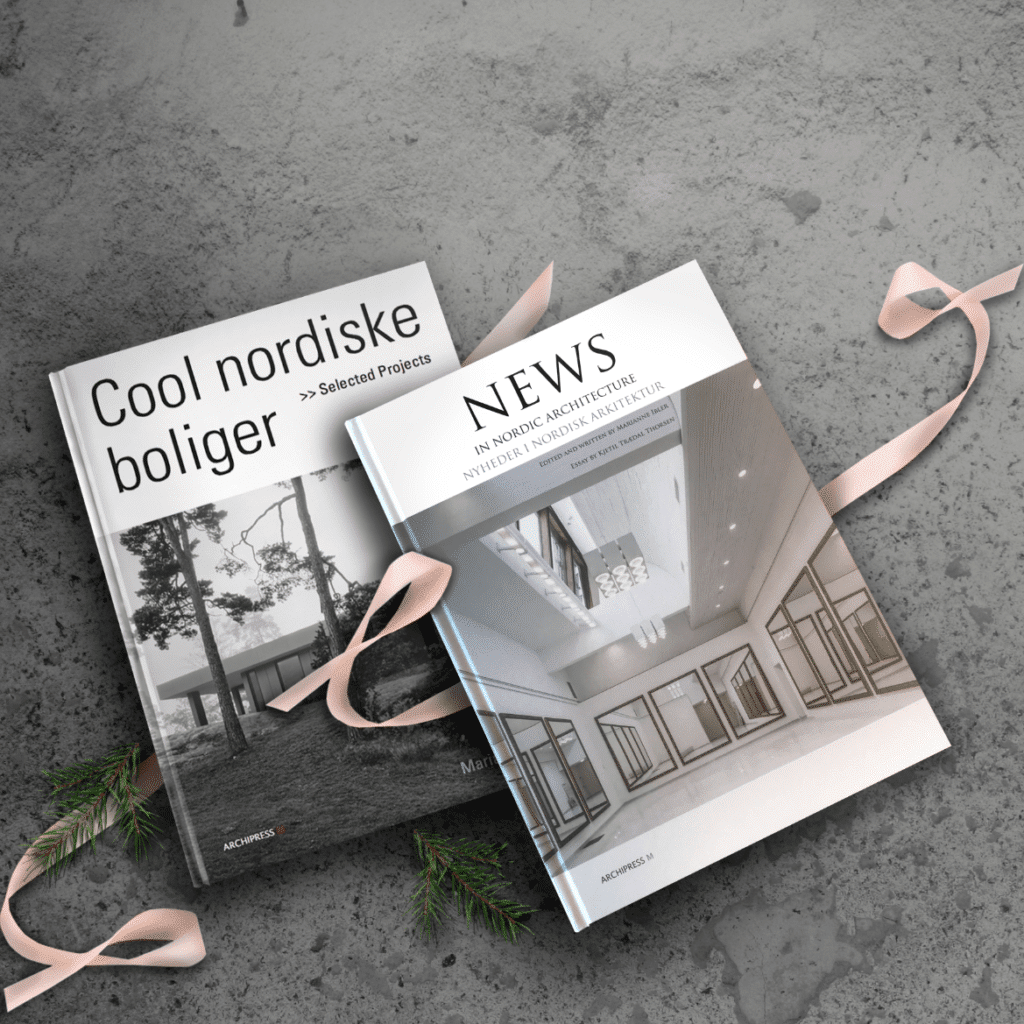 The brand new book Cool nordiske boliger is ready from print and we are so happy with the result!
It is a colourful and inspiring book with lots of beautiful photos with simple explanatory text showing new Nordic housing designed with wood, glass and tiles. The book is based on selected projects from the book series: News in Nordic Architecture, A New Golden Age and Global Danish Architecture.