Archipress M has gotten a new logo!
Although we at Archipress M, since the start in 2005 have used the simple signature 'ARCHIPRESS M', with the red 'M' we have chosen to use a new Archipress M logo in the future. With the new logo Archipress M and our dedicated staff, wants to create a graphically recognisable image on Archipress M and the values ​​that we stand for: Simplicity & Passion for creative and beautiful books. We hope that you will welcome it.
Just as we hope you will look at our new website, where you can read about the upcoming new book News in Nordic Architecture Space & Interior, launched on September 30, 2019.
More information about the launch event will follow…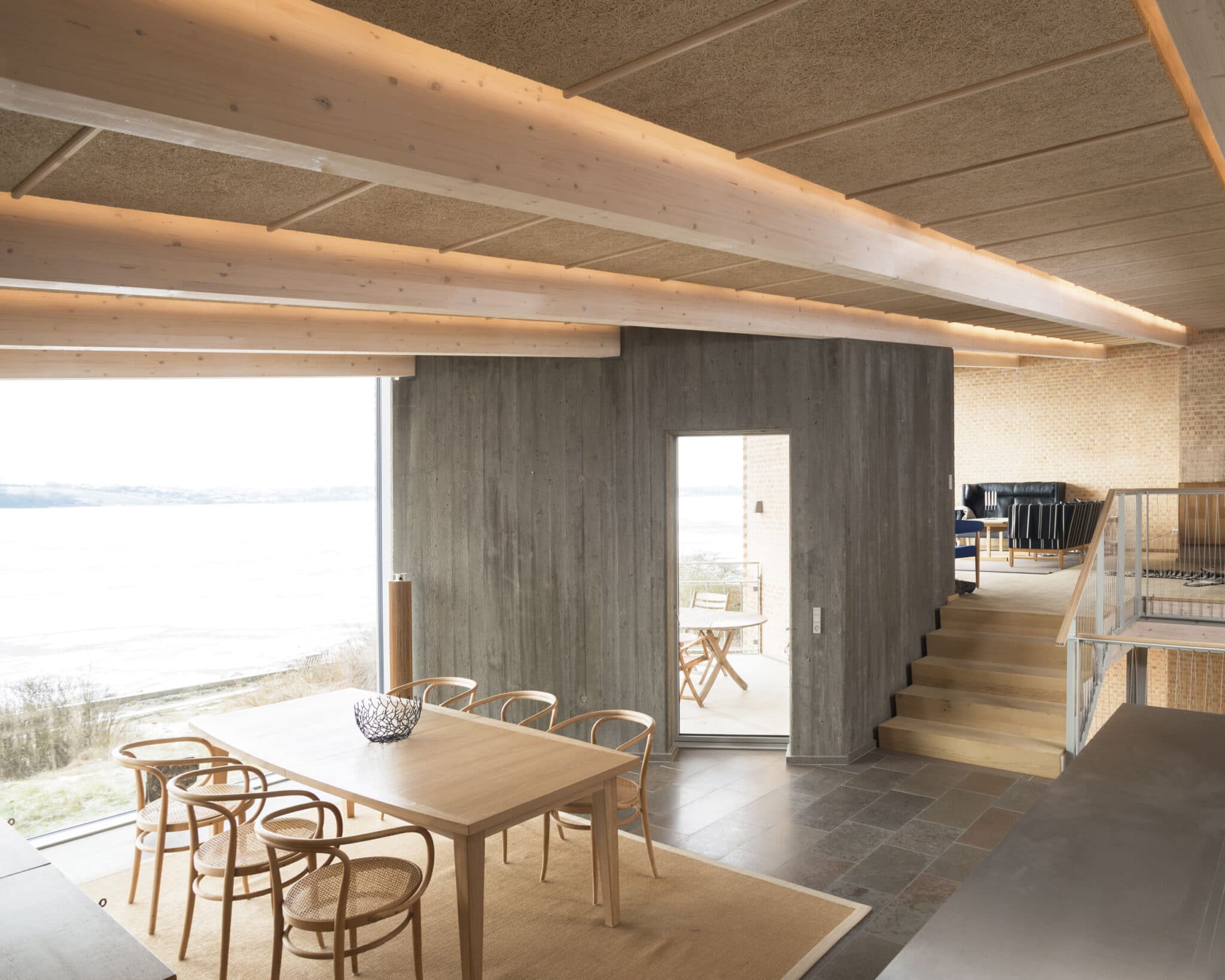 Villa Bayview
Big open views from the villa towards the fjord landscape near Kolding, views from room to room and views from living room to terrace characterizes the beautiful villa that exudes of materiality from the outside and in. Recurring use of materials such as yellow tiles, natural stones, wooden construction and concrete walls have been used consistently and beautifully. Specially designed brick gives the surfaces warm shades and texture and elegantly contrasts the steel kitchen.
Read more about the project in the book News in Nordic Architecture – Textures + Materials.