To build responsibly and sustainably has been one of the most urgent and challenging tasks for architects. Nonetheless, Powerhouse Brattørkaia, which is the world's northernmost energy-positive building located in Trondheim, Norway, has achieved this goal perfectly.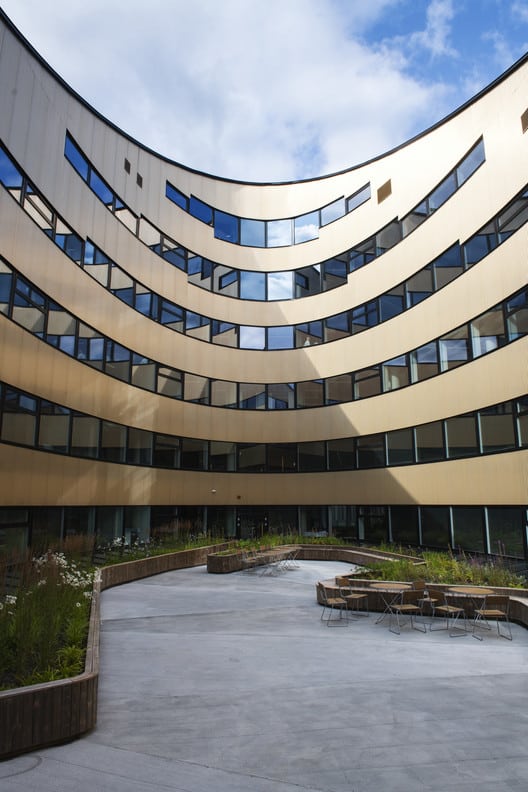 The building's structural system and functional façade allows it to harvest and store solar energy, through which the building itself produces more than twice as much electricity as it consumes. It will also supply renewable energy to itself, its neighboring buildings, electric buses, cars and boards through a local micro grid.
Powerhouse Brattørkaia has received the BREEAM Outstanding certification in terms of its environmental, social and economic sustainability performance. It has set a new standard for buildings of tomorrow.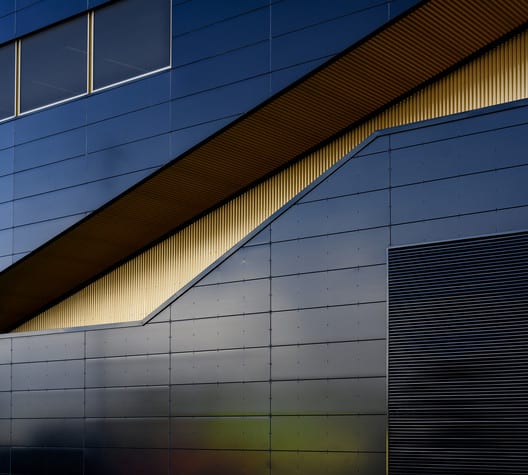 Collaboration of the Architects: Entra, Skanska, ZERO, Snøhetta, Asplan Viak, 2019. Trondheim, NO. Photos by Ivar Kvaal