Revolutionizing gas stations and creating sustainable solutions.
The new approach to a clean gas station for electrical vehicles not only minimizes the charging time, but also provides a space for relaxation during car travels.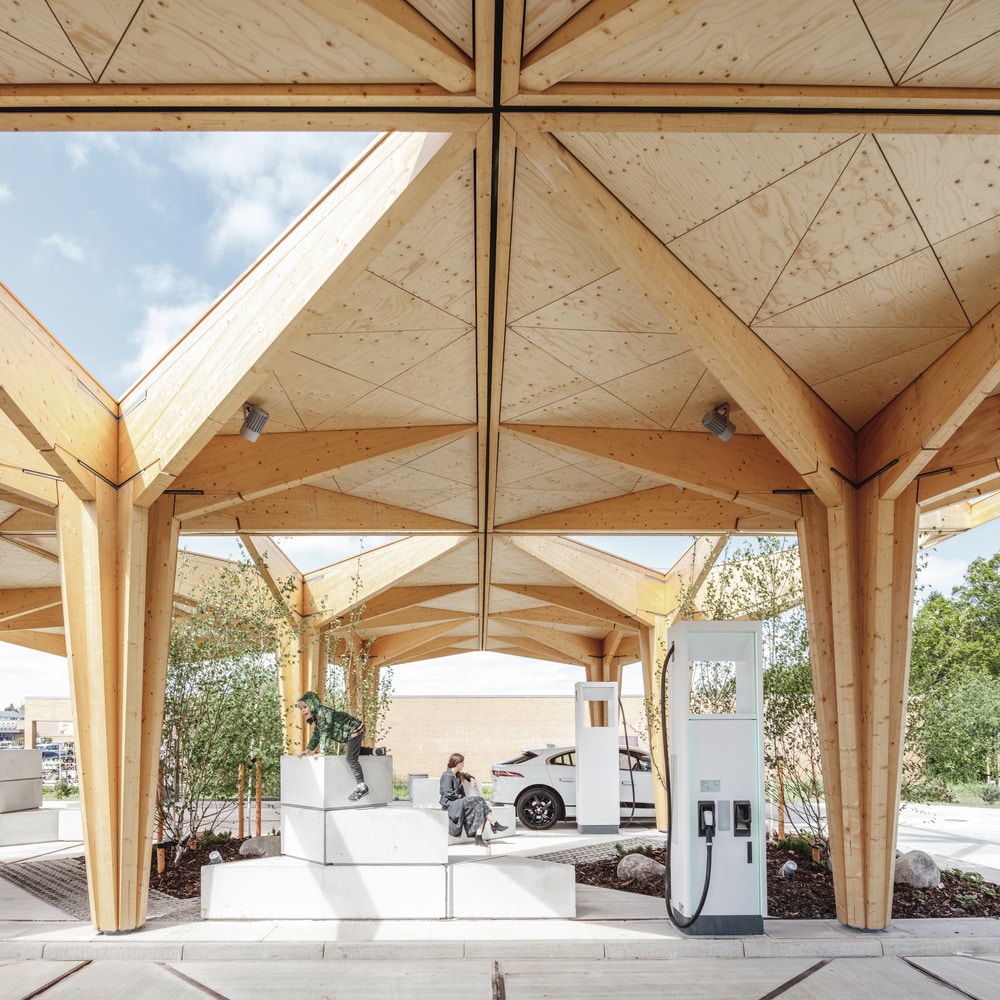 The station imitates tree structures to play with shadow and light. These structures use a modular approach meaning that more trees can be added if the station needs to expand, resulting in a gas station "forest".
Architect: COBE, 2019. Fredericia, DK. Photos by Rasmus Hjortshøj