Increased tourism creates opportunities for unique architectural projects in the Icelandic fjords.
Complimenting the calm nature of the Icelandic fjord, the new visitor center provides both a place for social gatherings for citizens as well as an area for the tourists to catch a glimpse at the famous puffins and enjoy the unique nature.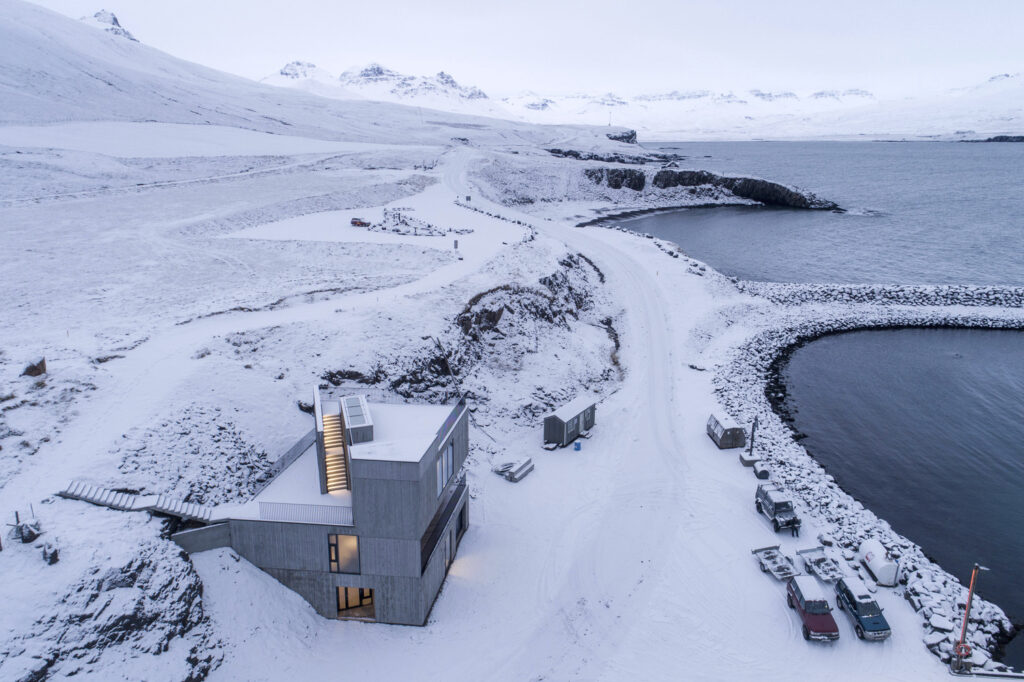 Regional stones are mixed with cast concrete to give a natural and rough texture which emphasizes the simplicity and nature of the surroundings.
With a total of 345 square meters and 3 separate floors that each have openings to different sides of the buildings and therefore provide unique views of the fjord.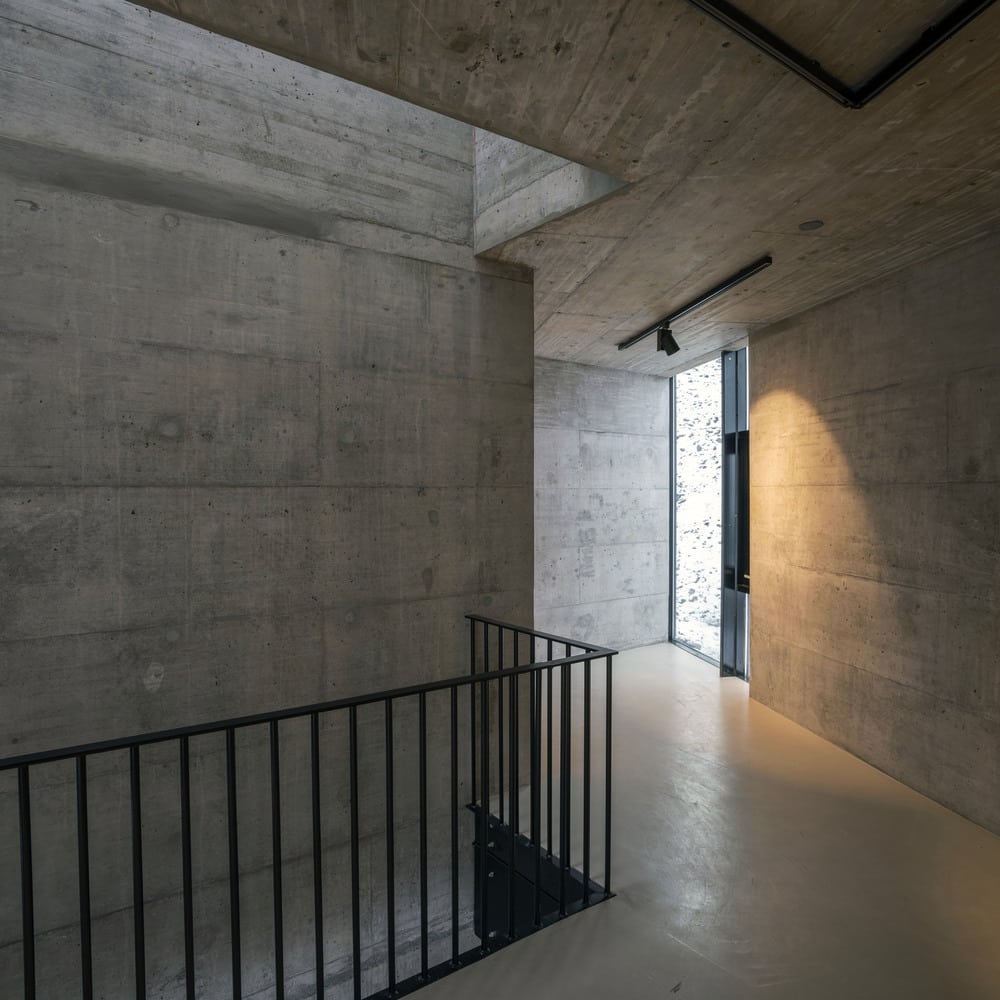 Architect: Andersen & Sigurdsson Architects, 2019. Borgarfjördur Eystri, IS. Photos by Christopher Lund