A small cabin located in a steep and rough site at Rones in Norway towards the fjord.
Featured in our publication \"News in Nordic Architecture – Space + Interior\"
The concrete construction combined with wooden beams create a sheltering atmosphere within the free and open nature. Details incorporated in the covering of the building are made of untreated copper, which darken over time.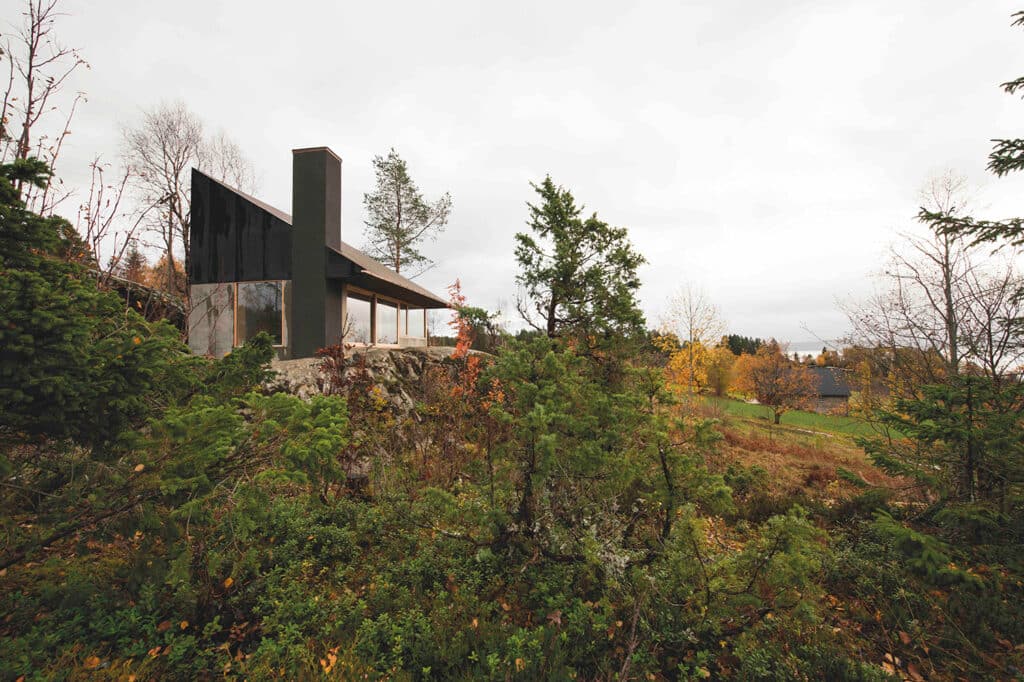 The furnishing of the interior mainly consists of Norwegian pine wood and birch. The heavy use of wood creates a strong connection between the interior and the fjord surrounding.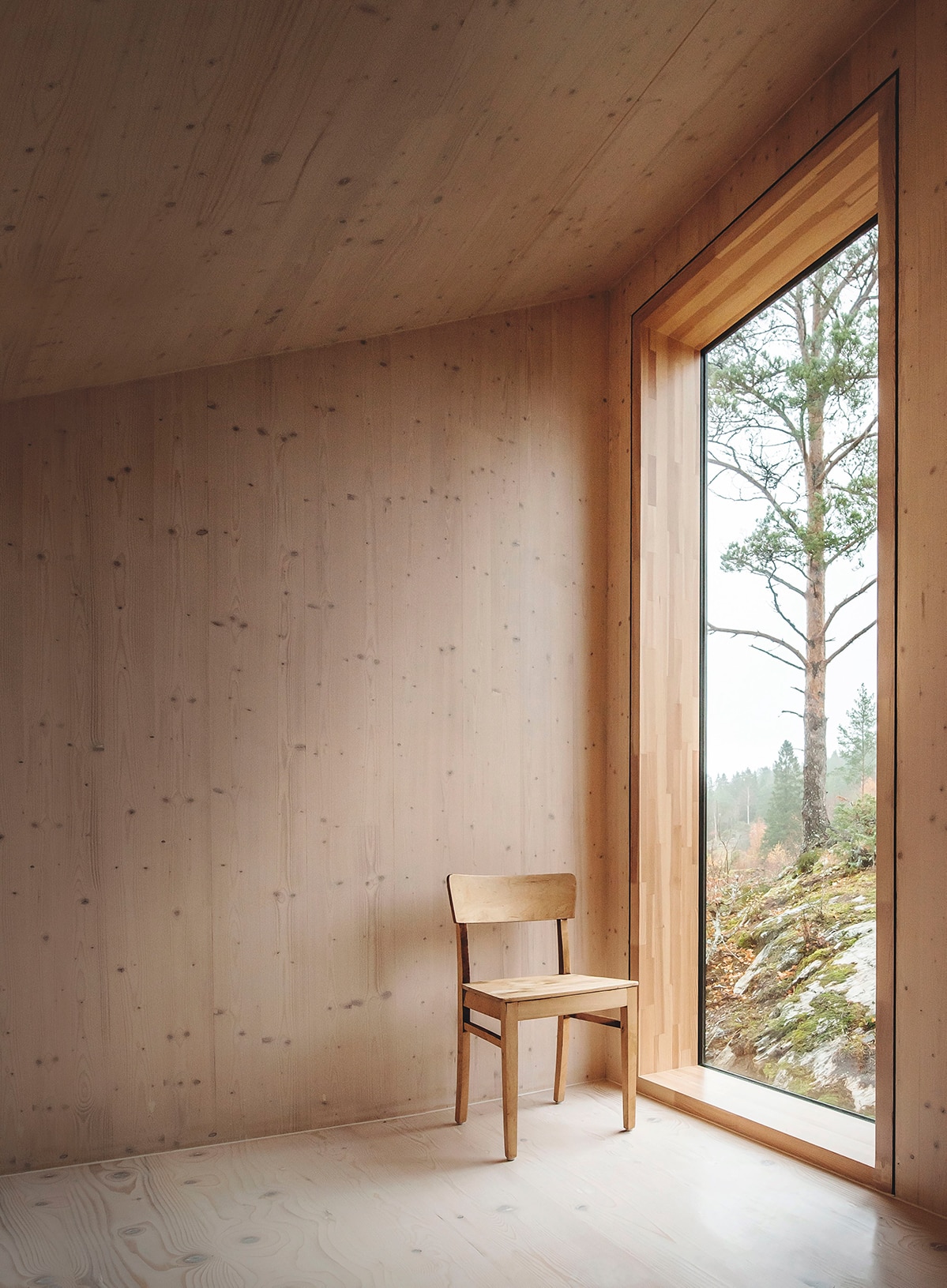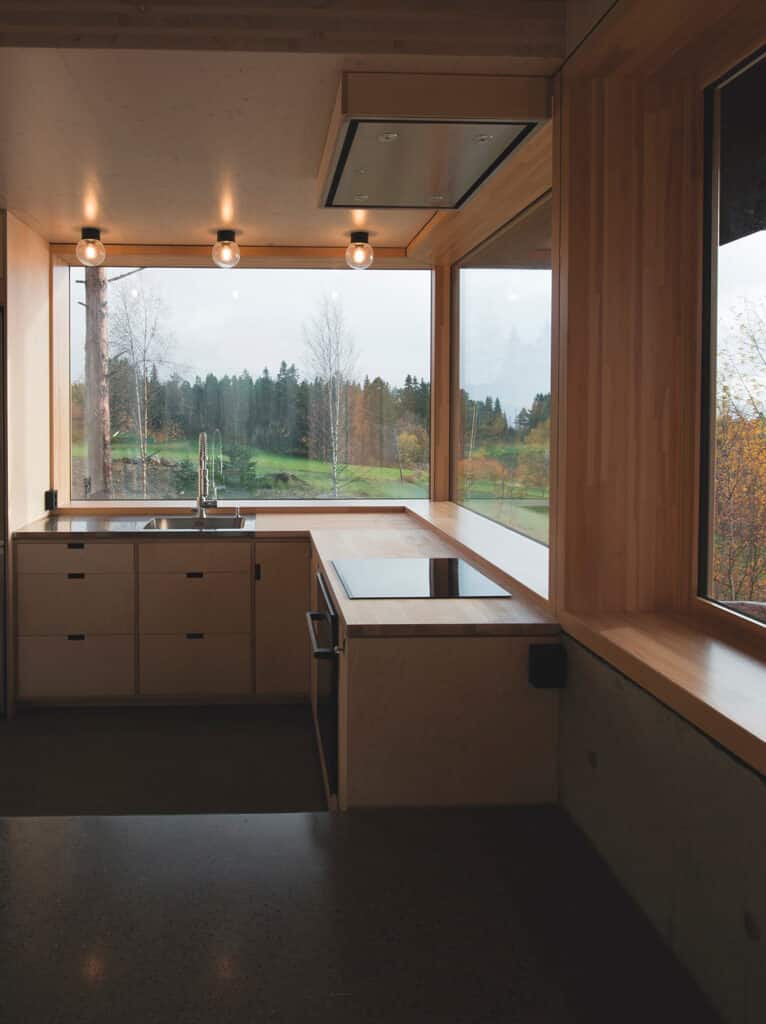 Architect: Sanden + Hodnekvam, 2019. Rones, NO. Photos by Sanden + Hodnekvam