A new way to experience Denmark\'s nature through a 360° landscape view.
Camp adventure features a 45-meter-high forest tower made out of corten steel. The material used translates the forest surrounding through the naturally given reddish-brown color.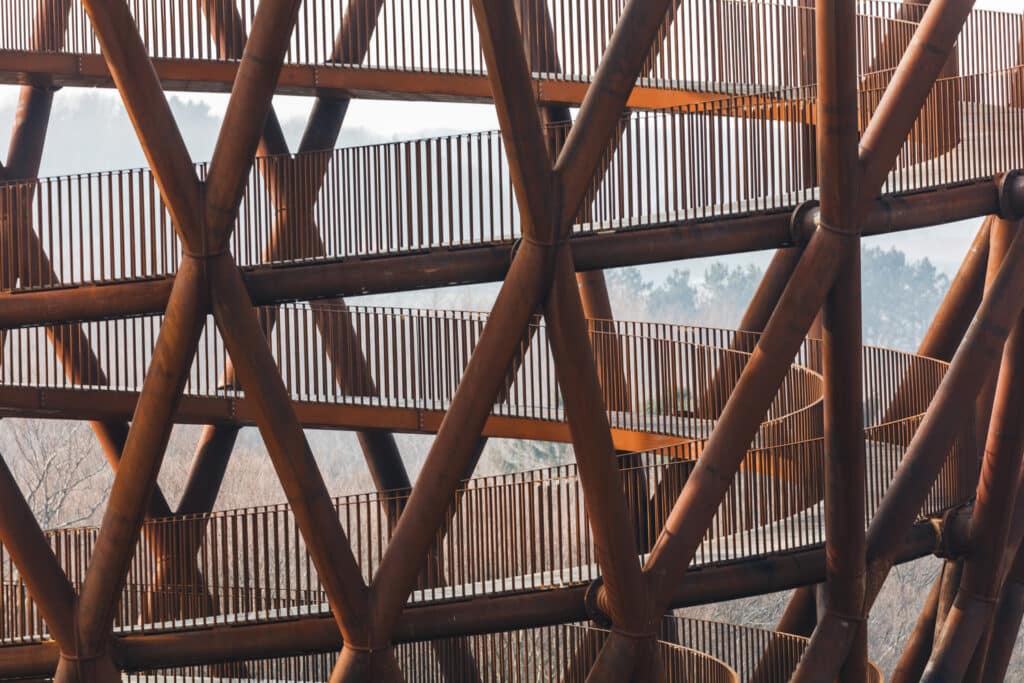 The cylinder form of the tower at the same time minimizes the center and maximizes the top on bottom of the tower. Further stability is given through 120° rotated steel pipes that create a curved illusion of the construction.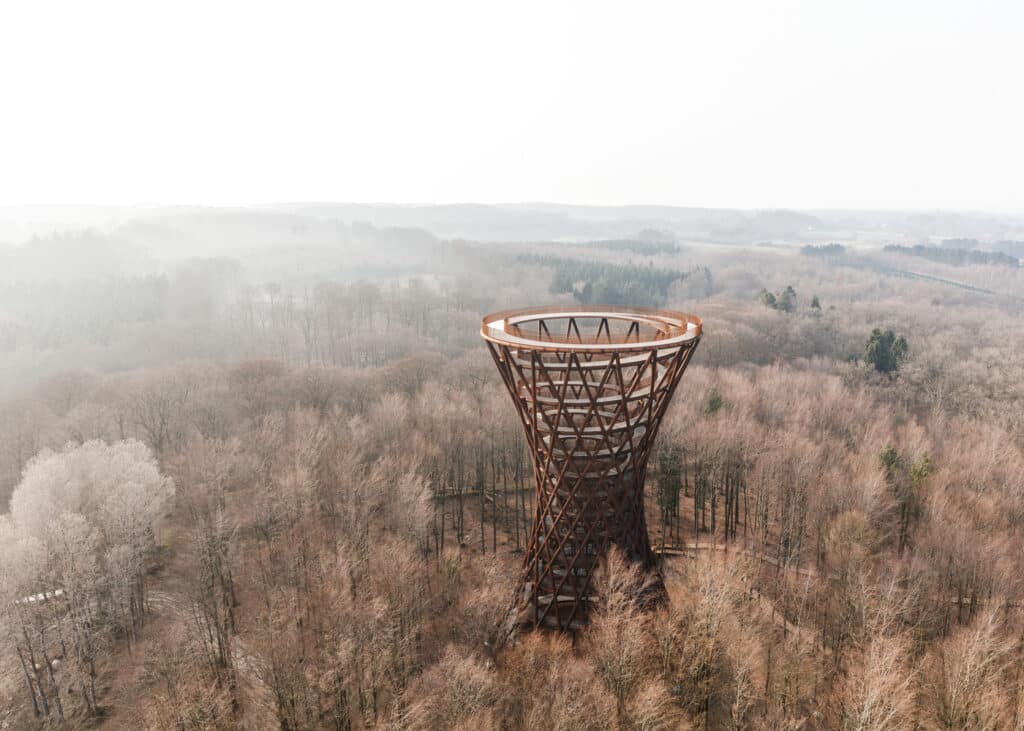 Architect: EFFEKT, 2019. Haslev, DK. Photos by Rasmus Hjortshøj