Self-sufficient cabinets on a five-acre island designed to provide guests with all necessary things in a compact and functional way.
The Finnish designers Aleksi Hautamäki and Milla Selkimaki bought the island with the idea to deliver an experience and pay tribute to the "traditional Finnish Archipelago aesthetics ".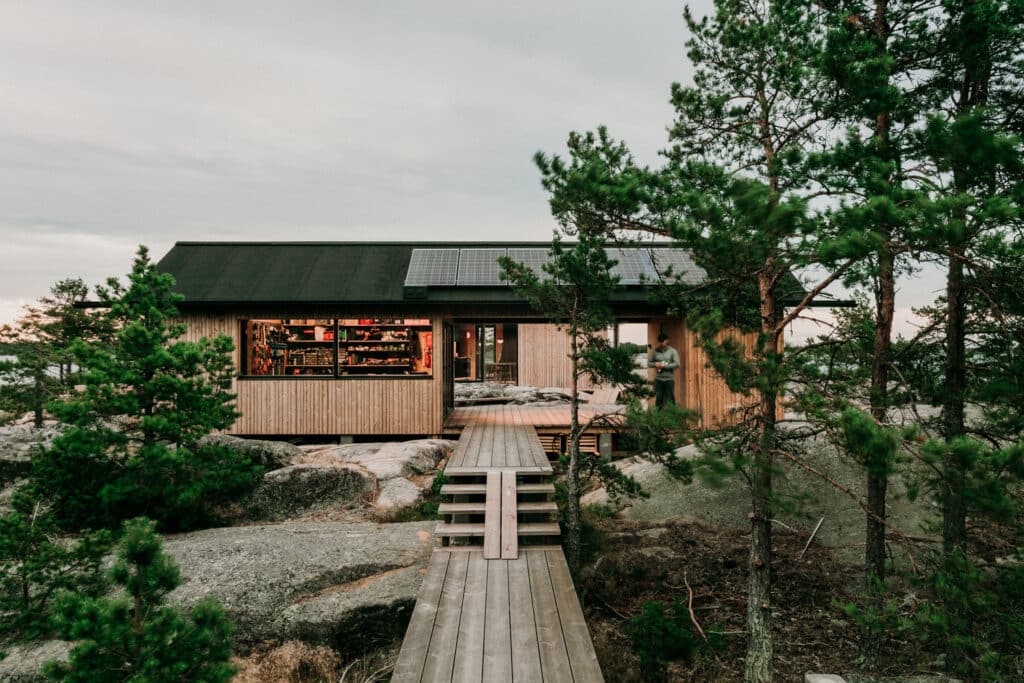 The cabins include not only a living and sleeping are, but also a sauna and a workshop place which are all working together sufficiently. Energy is extracted from solar panels on the roofs and filtered sea water is used for drainage, sinks and toilets. The saunas stove at the same time provides hot running water and is used to heat up the floor to generate a cozy atmosphere.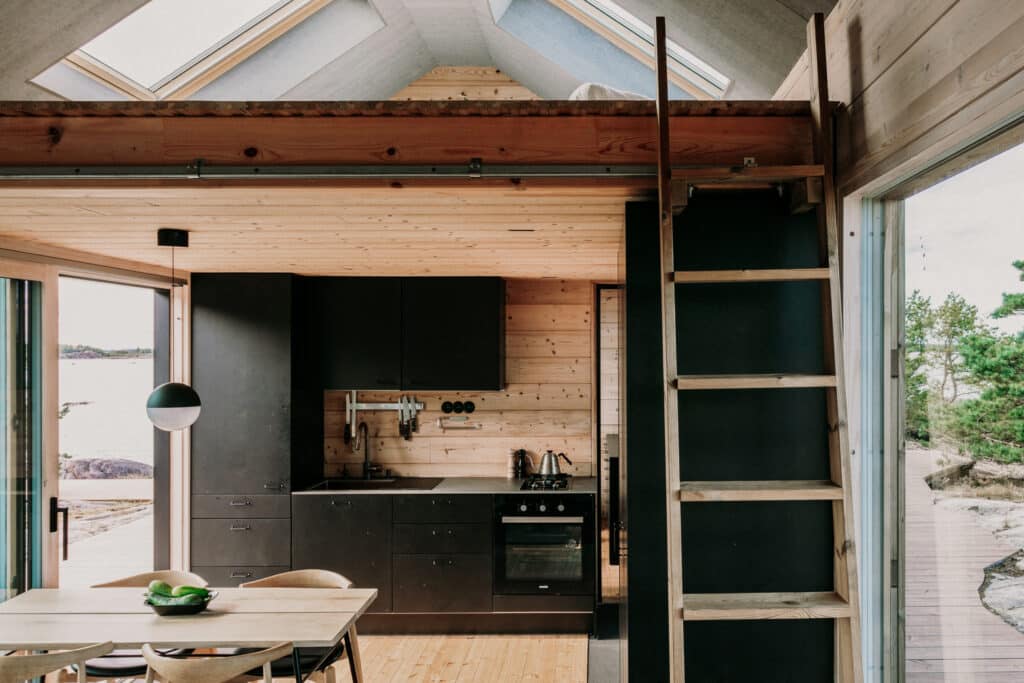 Designers: Aleksi Hautamaki & Milla Selkimaki, 2019. Kimito Island Municipality, FI. Photos by Marc Goodwin